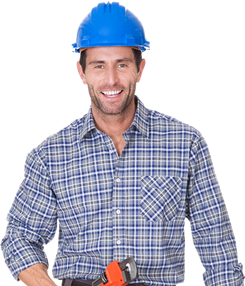 We Provide the Best and Most Reliable Professional Services
Handyman provides a wide range of household and construction services. Our people are extensively trained, well-mannered, disciplined and friendly. Our professionals are the best in their respective fields and have deep knowledge and along with relevant experience and exposure. We offer the best and the most reliable home maintenance service in all of Bahrain. Our handyman will drop by at your place, be it anywhere in the country.
We understand the needs and requirements of our customers. Our workmen can provide you all kinds of solutions and may suggest alternatives to get your thing done right. We make an inspection of the site that needs to be worked upon beforehand so that the course of action may be planned. Our workmen even provide with an estimated cost of work for your consideration.
We take great joy in being able to fulfil our customer's wishes and hence, our workmen will go out of their way to help you with your problem. We are available throughout the day, from 8 in the morning to 8 in the evening. We constantly keep updating the knowledge of our workmen. They'll always be in knowledge of the latest trends and technologies that are prevalent in the market and also keep a track of what the customer wants. Our workmen and well equipped with the best tools and gadgets that they need for doing their job. All of these factors make our home maintenance service the best in all of Bahrain.
We are available to serve you on all days – be it a Monday or a Friday. Our timings are 8AM-8PM. Just give us a call or drop us a mail. We are available for scheduled appointments as well as for emergencies. Just book an appointment with us and our Handyman will be at your doorstep.